Zimmerbeschreibung und Tarife
Shared facilities on the farm
The residents who do not have their own facilities (except the seats house) have access to communal facilities with fully equipped kitchen, 2 separate bathrooms with shower / WC and sauna.
Free wireless internet.
Rent bed linen: NOK 80,- pr. sett.
Rent a towel: NOK 10,- pr. stk.
NOK 150,- in addition per. adult over 3.
10% discount at 5 - 9 days.
15% discount for more than 9 days.
Contact us for special prices outside the summer season.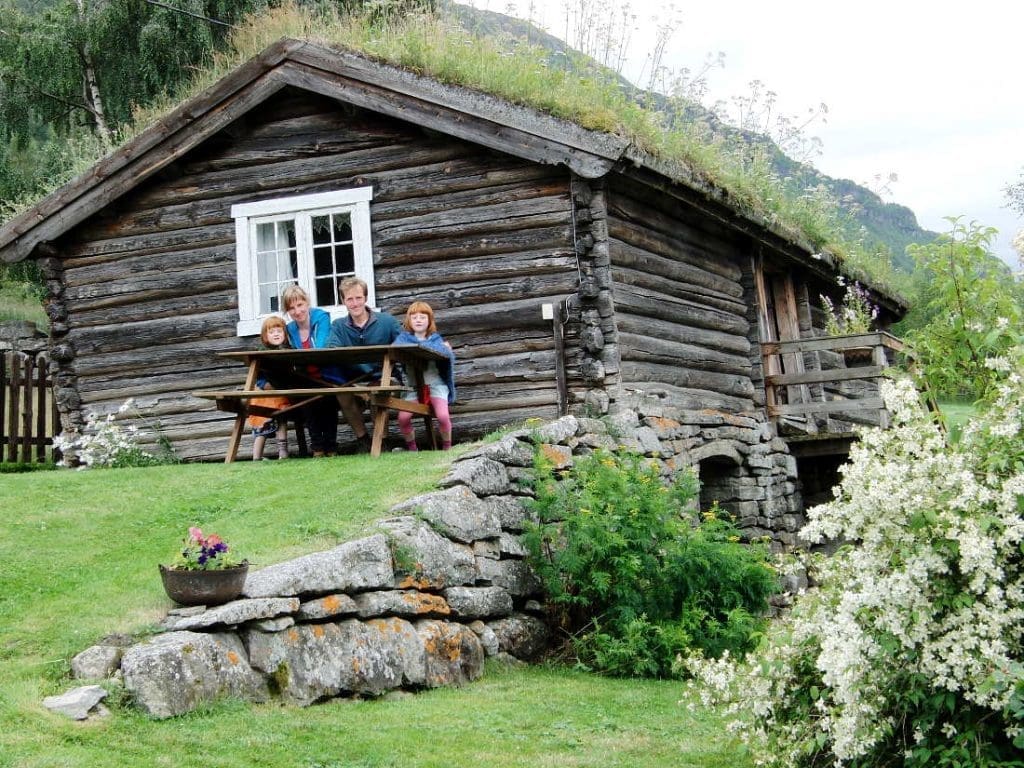 2 Betten - 15 m2
Old log house. One room 15 m2 and once, simple interior.
Beds: 120×200 cm and 80×175 cm.