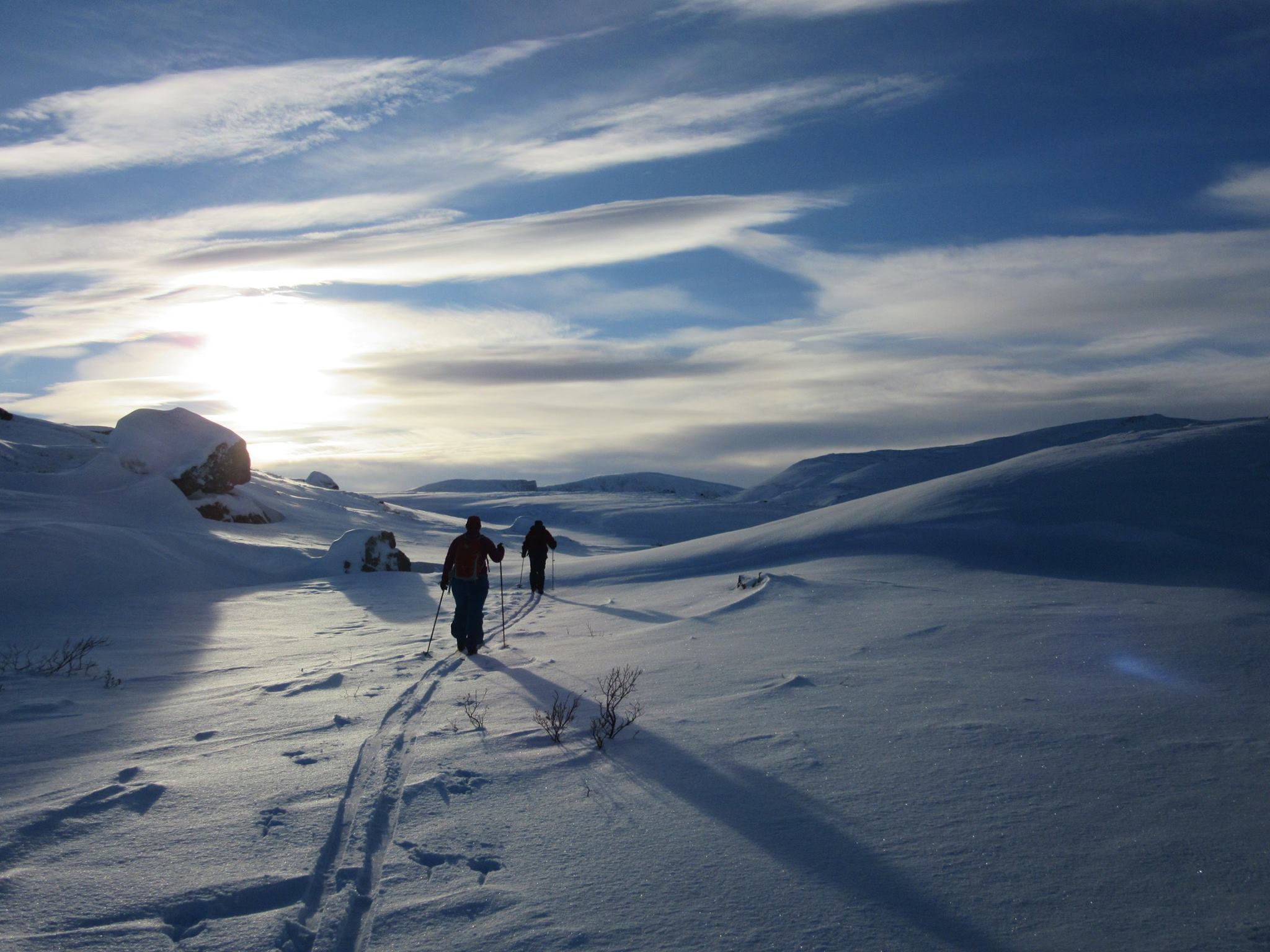 Strind Gard is an activ sheep farm. Commonly, there are sheep, chickens and horses on the farm all summer. Large and cozy place with chairs, table and grill where you can hear the sound of the creek near by.
We are surrounded of five national parks and have the highest mountain in Norway, Galdhøpiggen, in our area. Rich mountain flora.
We can help you plan your mountain trips and sometimes we may join you. You can start your forest walk or mountain trip right from the farm. Walk the short and steep walk up to the waterfalls above the farm where you can enjoy the view, sit in the shelter and feel the warmth from the campfire pan.
Starting from Lom, there are many possibilities for day trips by car. It's only approx. 2 hours to the fjords in the west like Geiranger. The trip up Bøverdalen and beyond on the Sognefjellet (the highest mountain crossing in the country 1.432 m.o.h.) is recommended.
Vi har flere forskjellige alternativer for overnatting, fra gamle tømmerhus til mer moderne hytter.